Webinar: IT Strategy and Investments Needed to Win in Digital-first Retail

---
On-demand

The new normal for retail customers, the workforce, and business operations will be radically different in coming years. However, retailers do not have years to adapt, and as a result, 35.4% are investing in technology to close DX gaps. Retailers with leading digital commerce and fulfillment capabilities outperformed peers from a year over year growth perspective, offering evidence of the value in investing in the right technologies, business processes, and people to serve the consumer.
The new normal requires continued investment in contactless and digital business, data to drive intelligent processes and workflow, and modernized IT.
Join our guest speaker, Leslie Hand, GVP of IDC Retail and Financial Insights to hear more about:
Trends in digital transformation and e-Commerce
Data, analytics and AI efforts to prioritize gain insights into business operations, products, and/or ecosystems
IT automation
Guidance for retail IT teams
Guest Speaker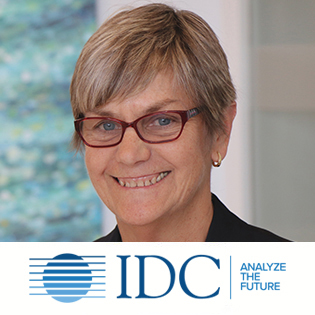 Leslie Hand
GVP IDC Retail and Financial Insights
As Vice President for IDC Retail Insights, Leslie Hand is responsible for the research direction for IDC Retail Insights, and leads research related to the digital transformation of retail omnichannel operations. Hand works with retailers and technology providers on developing best practices and strategies, aligned with where they are, and where they want to go, leveraging IDC quantitative and qualitative data sets.
Ms. Hand's specific research includes a particular emphasis on mobile, IoT and augmented / virtual reality technologies and the threats and opportunities now facing the entire retail ecosystem from evolving consumer behaviors.