How to get the answers you deserve using the three pillars of observability
---
Best Practices Paper
In software, observability refers to telemetry produced by services.

Observability is divided into three major verticals — metrics, logs, and distributed traces — the so-called three pillars of observability.

Thanks to projects such as OpenTelemetry, which promotes the standardization of data collection, and W3C trace-context, built-in telemetry will soon become a must-have feature of cloud-native software.

Take a look at this to learn how Dynatrace advances the three pillars of observability for automatic problem detection and root-cause analysis.
Ready to see Dynatrace in action?
---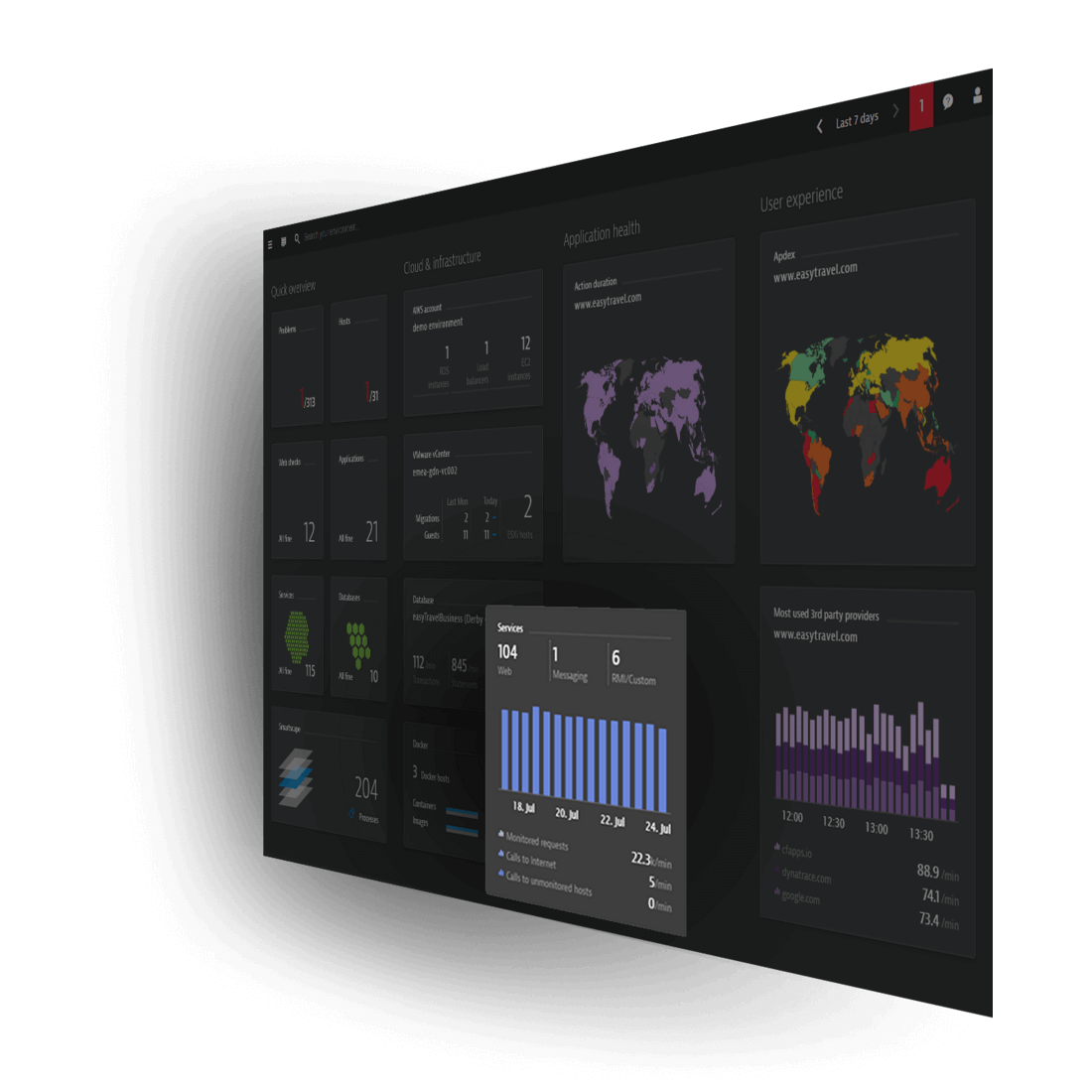 Get started now with Dynatrace SaaS or contact us for Dynatrace on-premises!
Full stack availability and performance monitoring
Smart analysis and alerting powered by artificial intelligence
Deployable as SaaS, or keep your data on-premises
Easy monitoring with no configuration
Real-time support via in-product-chat
Full scalability—scales with your needs
Try free trial
Contact us