Automation is a must-have for monitoring complex environments
---
Applications are becoming exponentially more complex and dynamic thanks to cloud, containers and microservices. This has some serious implications for those responsible for ensuring application performance and availability.
Learn how Dynatrace's approach to detecting problems is much more accurate and useful - and it's completely automated! Instead of giving you twenty alerts we give you a single problem. And we automatically show the business impact, so your team can focus on what matters most.
Ready to see Dynatrace in action?
---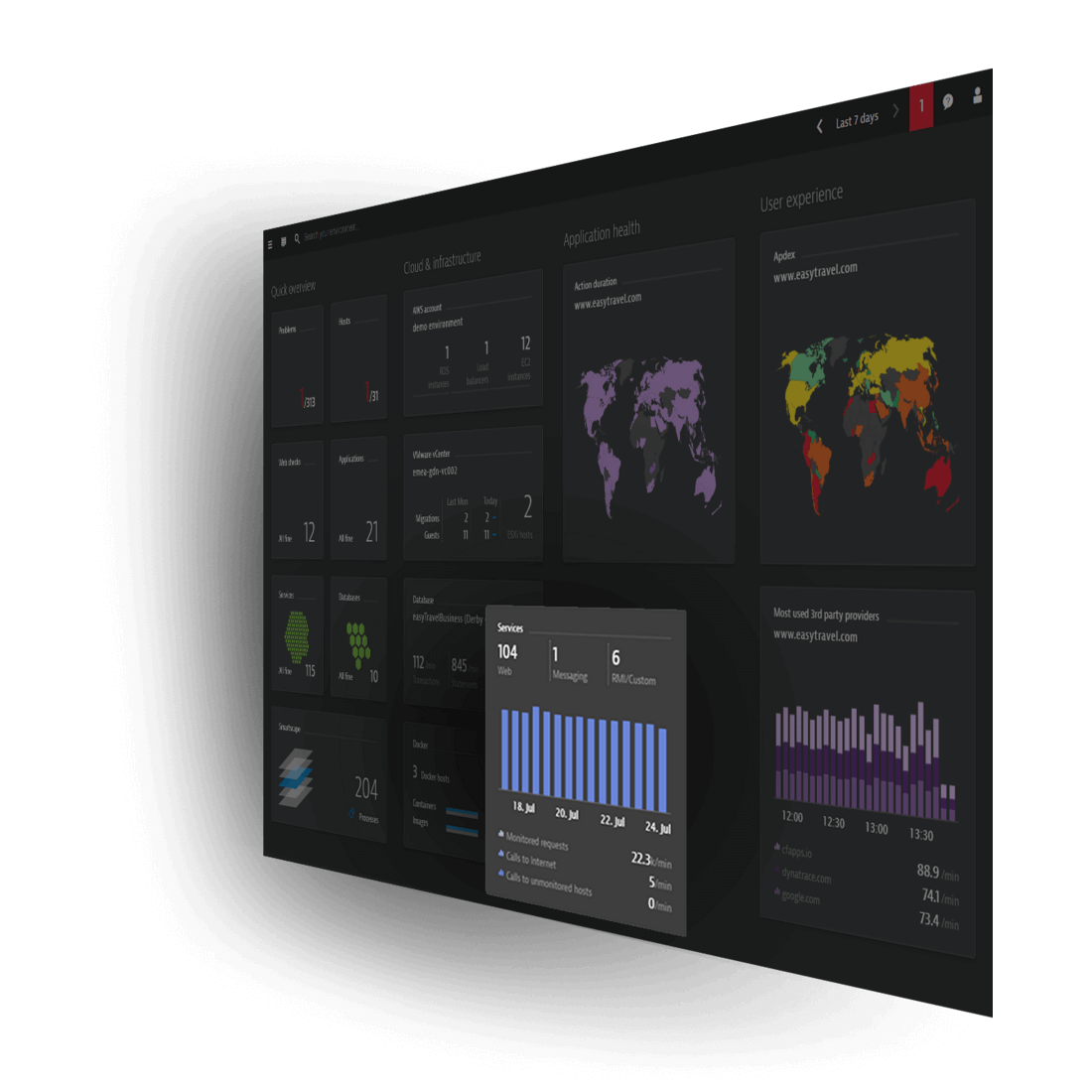 Get started now with Dynatrace SaaS or contact us for Dynatrace on-premises!
Full stack availability and performance monitoring
Smart analysis and alerting powered by artificial intelligence
Deployable as SaaS, or keep your data on-premises
Easy monitoring with no configuration
Real-time support via in-product-chat
Full scalability—scales with your needs
Try free trial
Contact us