IoT

Consumer Confidence

Report
Challenges for Enterprise Cloud Monitoring on the horizon
A new global research report surveys 10,000 consumers to understand their IoT experiences to date and highlights their performance related concerns for the future.
Dive in to find out:
How poor performance could hamper consumer adoption of IoT devices

The extent of consumer concern about potential IoT failures in self-driving cars, smart home applications and smart medical devices

How often IoT users are already experiencing outages and problems

For the Full Story, Download Your Copy



IoT on the road and the potential for software glitches is a major concern for consumers.

72%

of consumers think software glitches in self-driving cars will cause serious injuries and fatalities

84%

will be deterred from using self-driving cars as they fear software malfunctions




Consumers are worried that IoT performance problems will lead them to losing overall control of their home.

83%

of consumers are concerned about losing control of their smart home due to performance problems

81%

of consumers are concerned about being overcharged for smart meter usage due to technology and software problems




Consumers have serious concerns about the potential for IoT performance problems or failures in healthcare.

84%

of consumers are concerned their clinical data could be compromised

74%

of consumers aged 55+ would not trust IoT devices to administer medication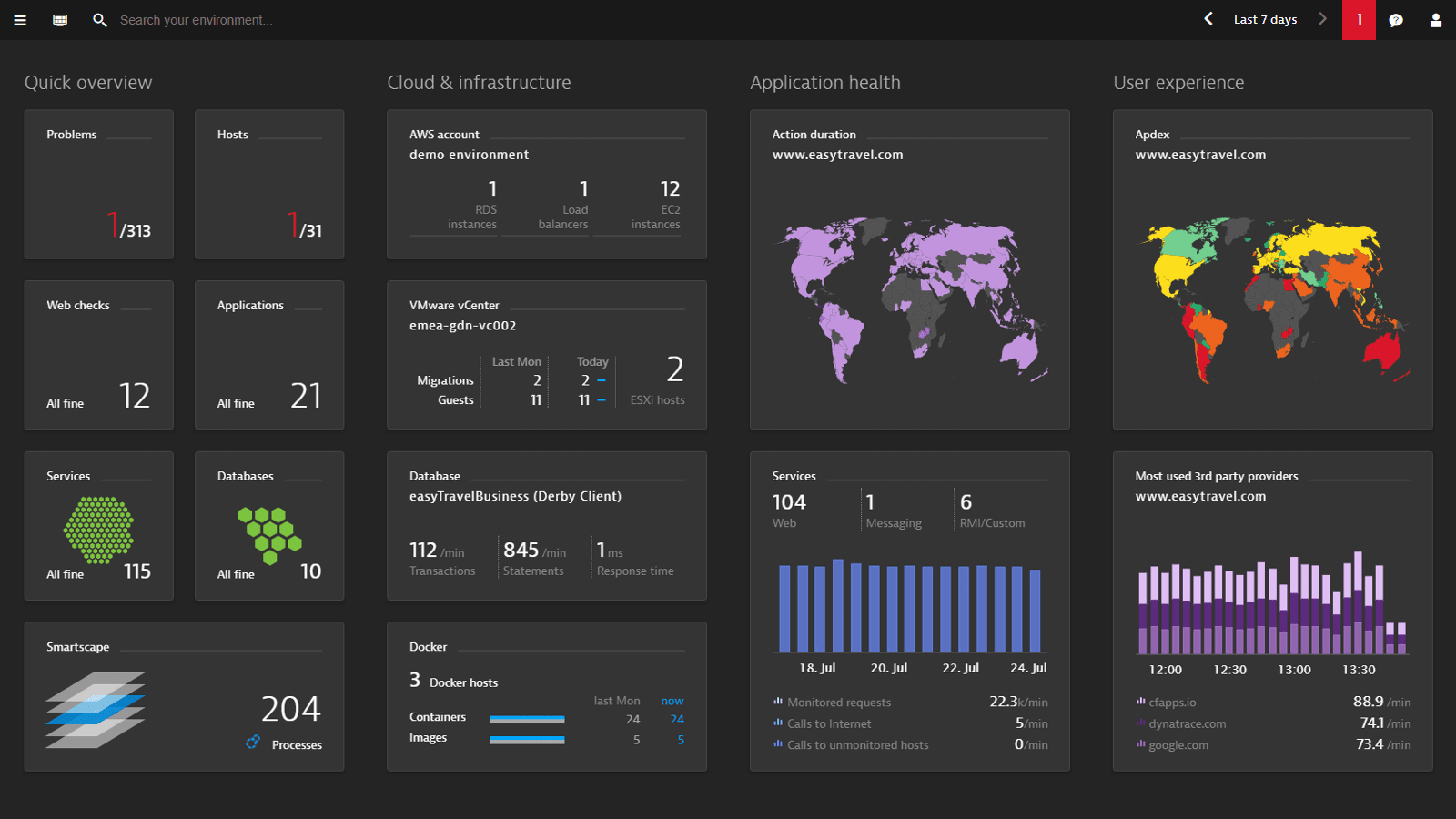 Get started now with Dynatrace SaaS or contact us for Dynatrace on-premises!
Full stack availability and performance monitoring
Smart analysis and alerting powered by artificial intelligence
Deployable as SaaS, or keep your data on-premises
Easy monitoring with no configuration
Real-time support via in-product-chat
Full scalability—scales with your needs