AIOps & Observability Forum '23 Autumn
Thursday, 12 October 2023
09:00 - 15:15
This time we focus on practical applications of AI in Observability. We deep-dive into how organizations can translate buzzwords such as Predictive Ai, Causal AI and Generative AI into a real-life use-cases in Observability.
Prepare yourself in collaborative sessions and hands-on discussions, unveiling insights that drive digital transformation. Join us to shape the future of tech together.
This event is free, secure your seat today!
Please let us know if you have any food allergies or special dietary needs.

Speakers

Pauli Kärkkäinen
Country Manager, Finland at Dynatrace
Leading the charge in delivering cutting-edge observability and software intelligence solutions to empower Finnish businesses in their digital transformation journeys.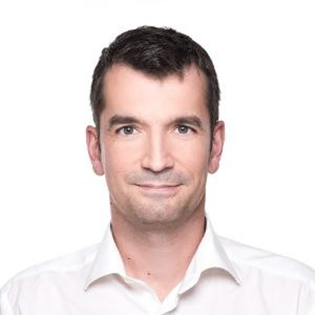 Wolfgang Beer
Product Manager at Dynatrace
Has a long record of research in software analytics and mobile computing. At Dynatrace, he's responsible for the Davis AI engine, baseline calculation, and event correlation in performance analytics.
Agenda

08:30
Coffee and networking
09:00
Welcome to the AIOps Forum '23
Pauli Kärkkäinen, Country Manager at Dynatrace
09:15
Keynote: AIOps yesterday, today, and tomorrow
Wolfgang Beer, Davis AI Engine Product Manager at Dynatrace
09:30
Panel Discussion: Observability and Automation together – and why we're unable to do it?
Kalle Lahtinen at Fujitsu, Wolfgang Beer at Dynatrace, Matti Nieminen at RedHat
10:00
How to leverage Hypermodal AI for ITOps?
Wolfgang Beer, Davis AI Engine Product Manager at Dynatrace
11:00 to 12:00
Lunch and networking
12:00
Observability driven Automation (with Ansible!)
Ilkka Tengvall, Principal Solutions Engineer at RedHat
13:00
What's new in OpenTelemetry
Mikko Viitanen, OpenTelemetry Product Manager at Dynatrace
13:45
Preview to Dynatrace Roadmap '23-24
Janne Saikko, Principal Presales Engineer at Dynatrace
14:15 to 14:20
Closing the day
Pauli Kärkkäinen, Country Manager at Dynatrace
14:20 to 15:30
Coffee and networking
14:30 to 15:15
OpenTelemetry Clinic for Otel enthusiasts
Where to go

SäterinPortti
Business Park
Linnoitustie 6
02600 Espoo
Finland