A 2018 Global

CIO

Report
Speed of Innovation in the Cloud: The Top 5 Challenges
A new global survey asks 800 CIOs about the challenges they face as they strive to keep up with the demands of today's ever-faster digital innovation.
Dive in to find out:
How the pace of software updates puts the customer experience at risk

The biggest barriers to cloud migrations and DevOps adoption

What's stifling innovation and derailing digital transformations

For the Full Story, Download Your Copy
The pressure to innovate faster is putting end user experience at risk. And yet CIOs believe the pace of innovation is not going to slow down.

73%

of CIOs believe the pressure for speed in digital innovation puts the customer experience at risk

89%

of CIOs think they will be required to release even faster updates in the future

The key to keeping up with the pace of innovation is to migrate services to a hybrid multi-cloud environment – but, introducing that complexity creates a new layer of challenges:

67%

of organizations are challenged in attempting to ensure that app performance isn't negatively impacted by cloud migration

57%

of organizations are challenged in identifying that moving an app to the cloud yields the desired benefits

Siloes between teams and tools, and a lack of collaboration across the organization, exacerbates this problem even more, making it difficult for IT to get a single "view of the truth."

68%

of organizations are leaning on a DevOps culture to improve collaboration, but...

74%

of CIOs say a lack of shared tools and data undermine DevOps efforts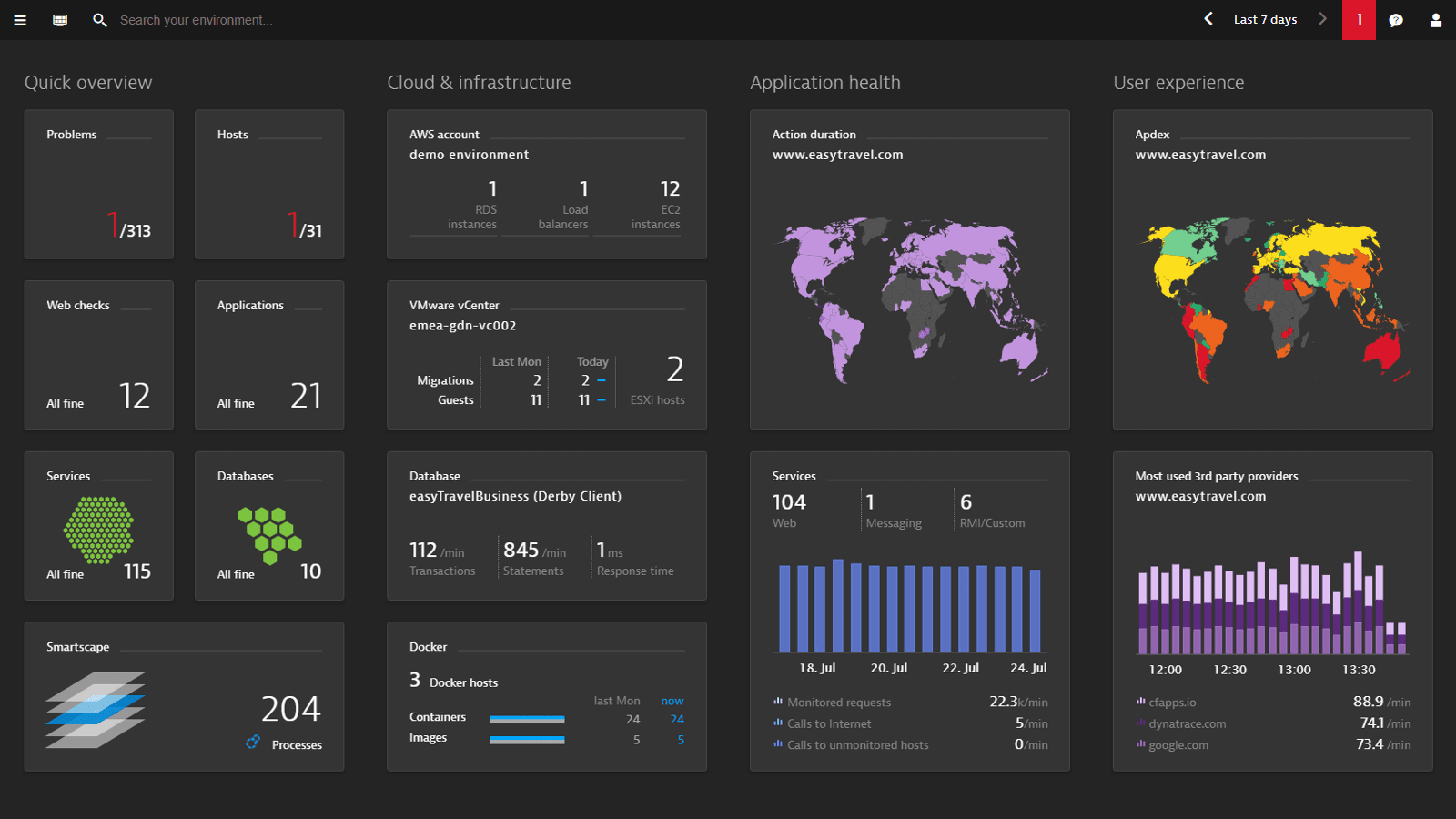 Get started now with Dynatrace SaaS or contact us for Dynatrace on-premises!
Full stack availability and performance monitoring
Smart analysis and alerting powered by artificial intelligence
Deployable as SaaS, or keep your data on-premises
Easy monitoring with no configuration
Real-time support via in-product-chat
Full scalability—scales with your needs